PhD Thesis
Thesis Title: Text Summarization beyond Seq2Seq Models for Salience, Faithfulness, and Factuality
My PhD thesis was successfully defended on November 28th, 2022. It was a privilege to defend my PhD in front of a phenomenal committee and incredible family, friends, and colleagues.
Thesis Committee
Thesis Document
(To be updated post publication from McGill)
Pictures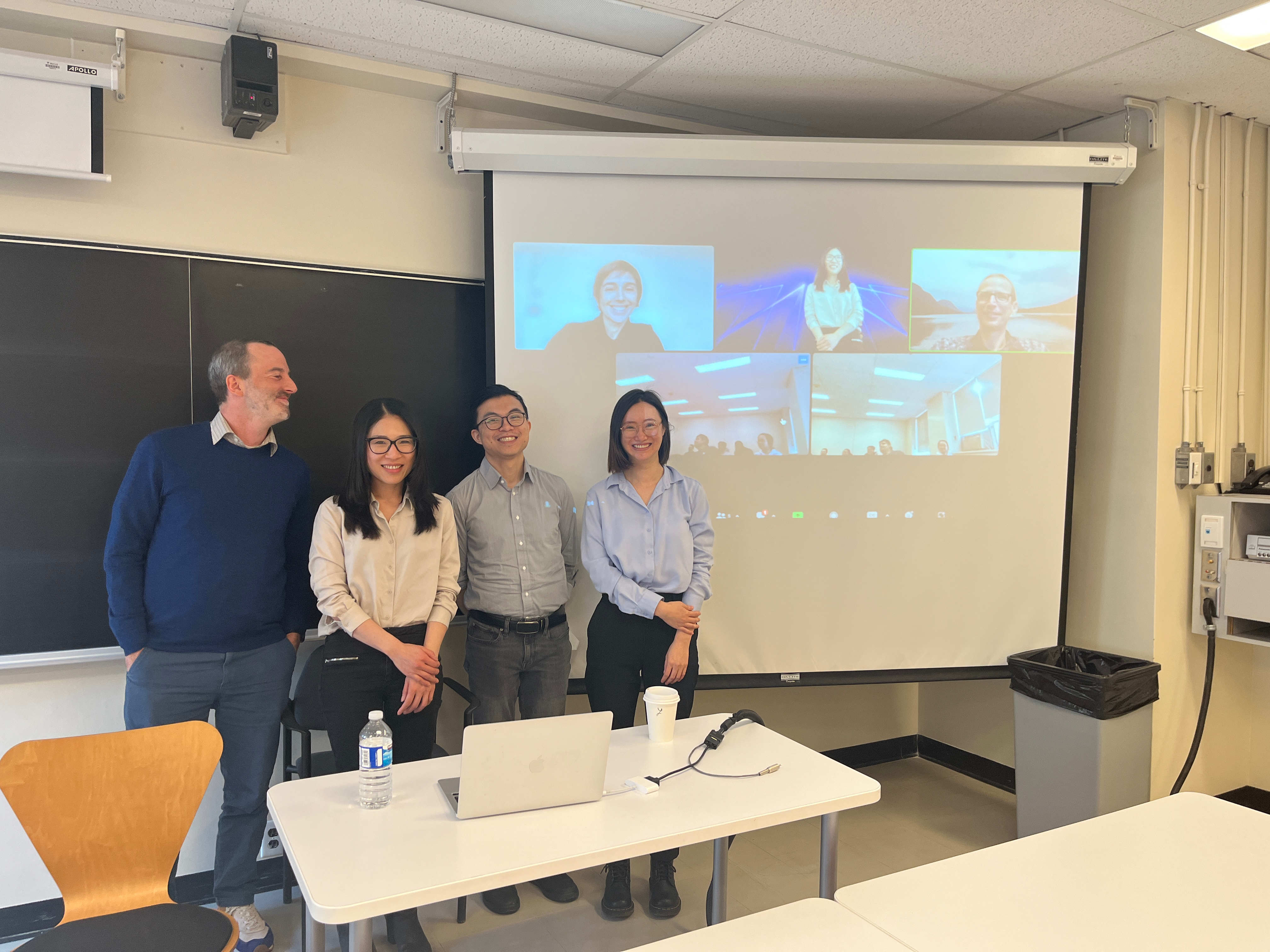 What an incredible committee I have!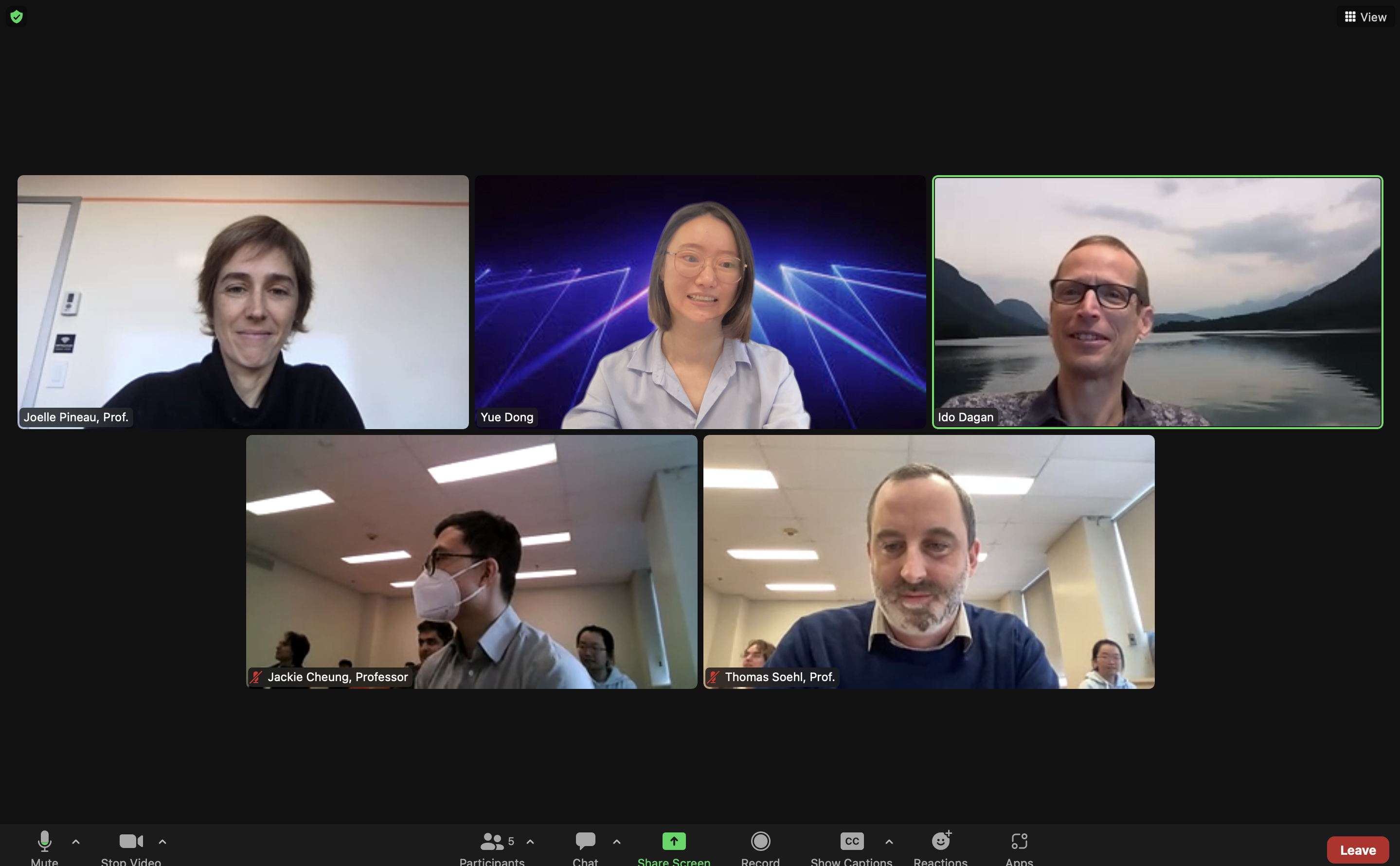 Getting the news that I had "passed" was a surreal experience!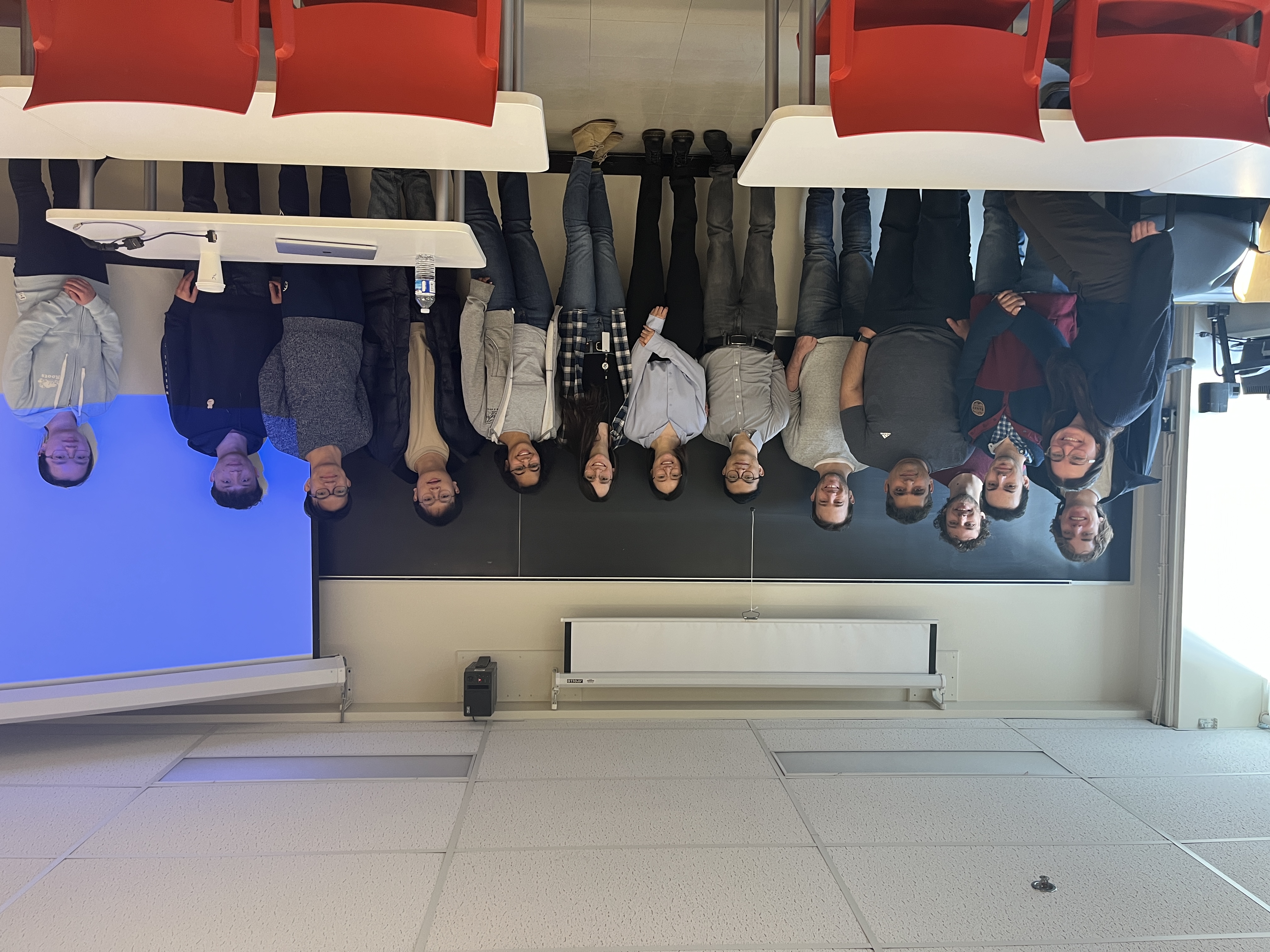 Having many friends witnessed my PhD defense was fantastic!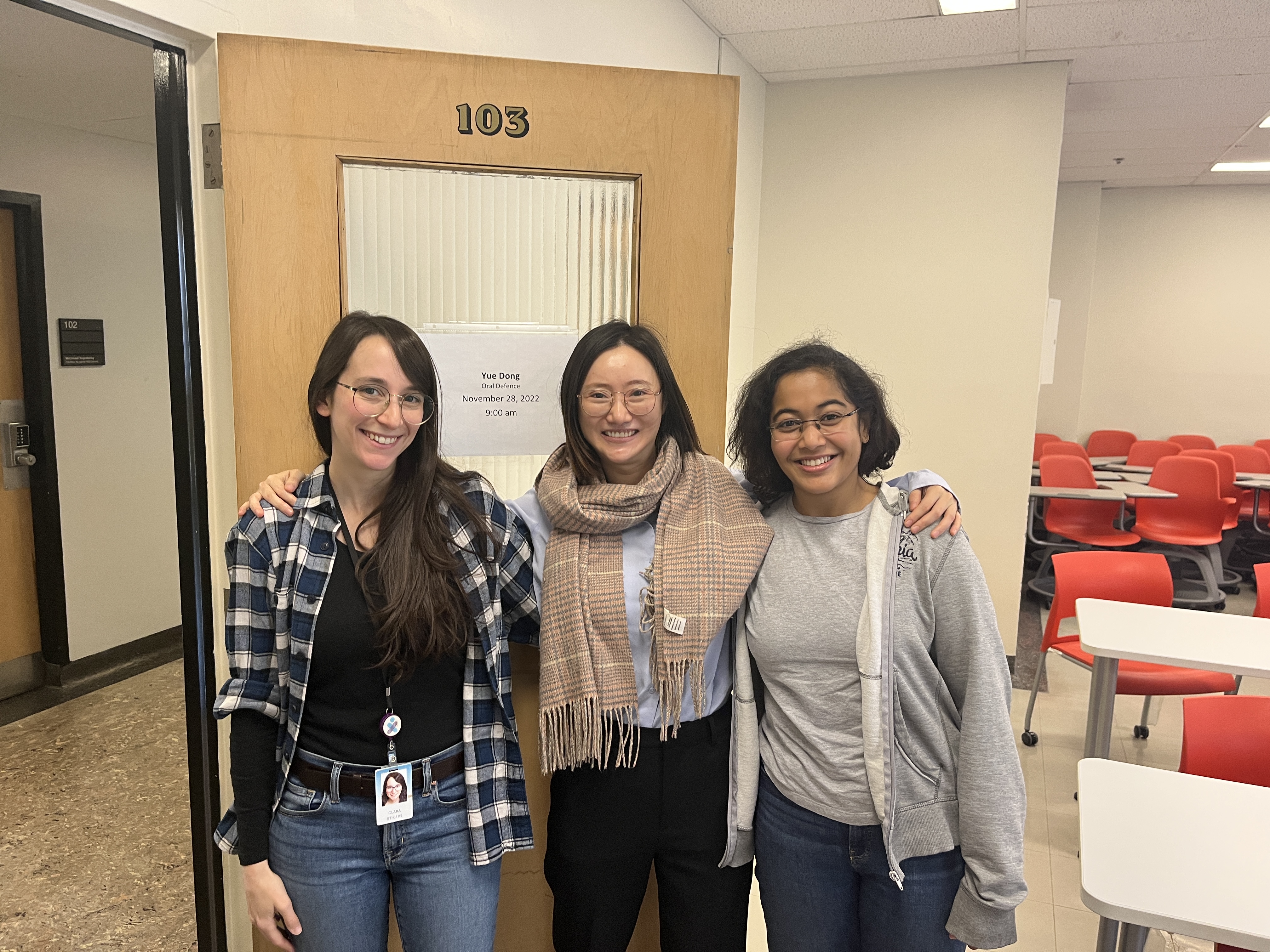 I couldn't have been happier with my best girlfriends from the RL lab!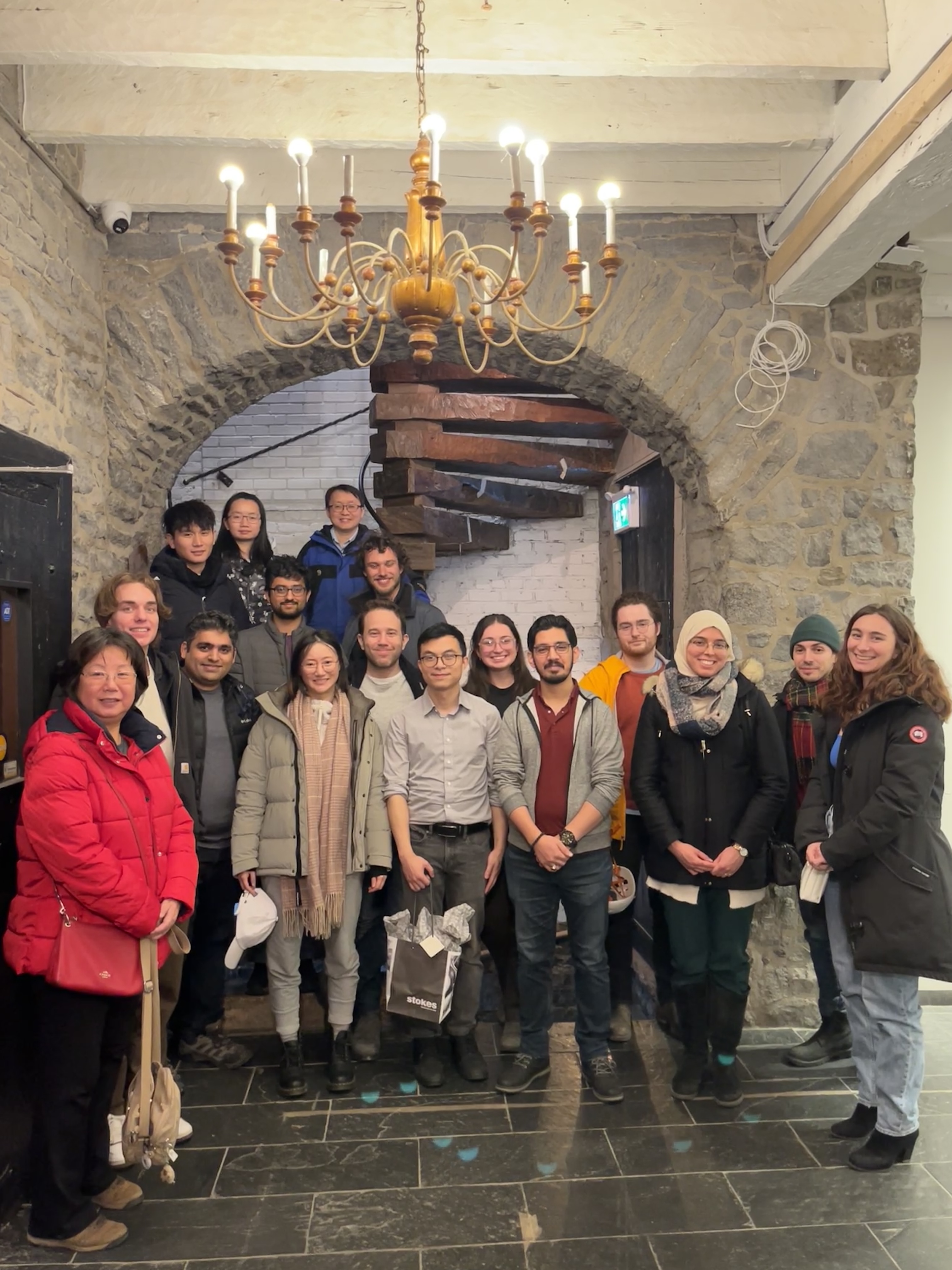 The celebration after the defense; can you spot my lovely mom?